Argos Site
Your ally in weather emergencies at your place
One step ahead on weather emergencies
Argos Site helps you to stay one step ahead: you know what's going on, what to do and how to coordinate better with others.
Anticipate the protection of your people and assets.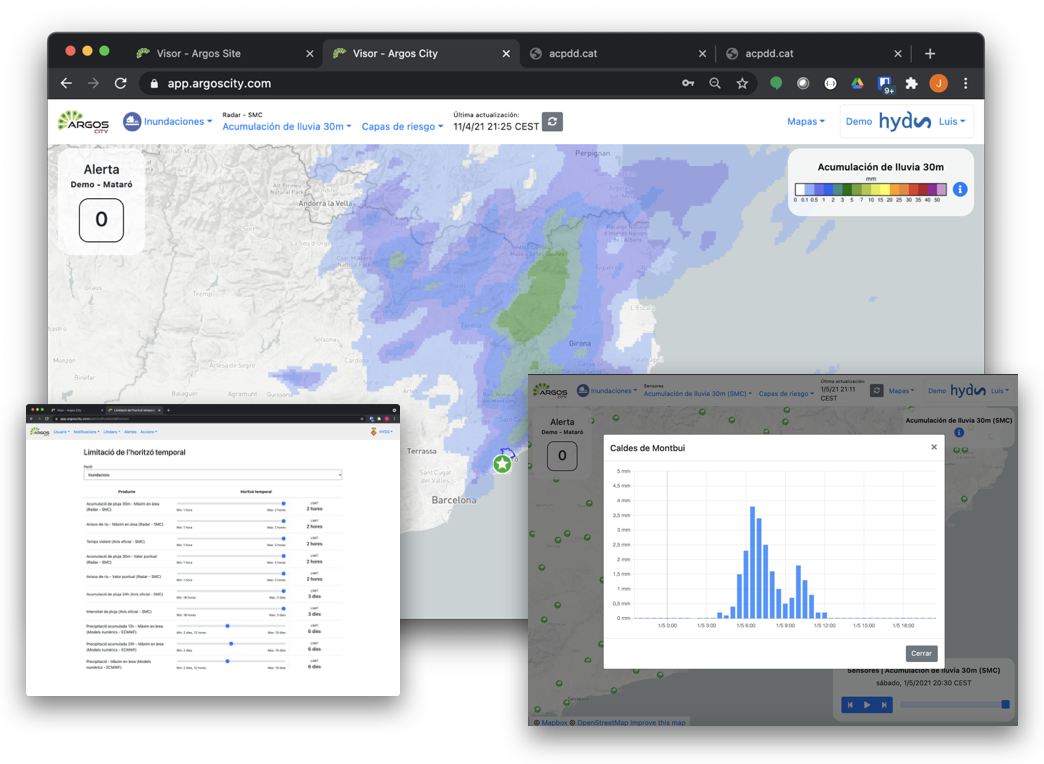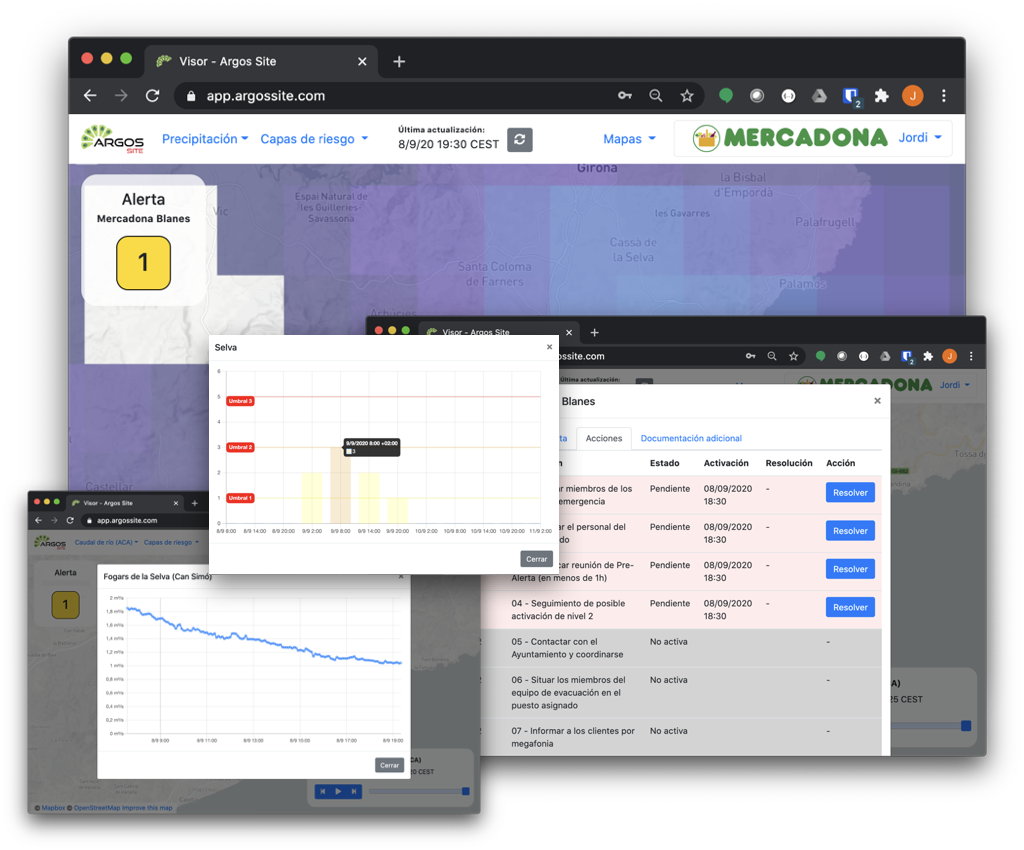 Promoting awareness, no expertise required
We provide in a single place all maps, all sensors, all official warnings … Too much? No worries, everything is automatically analyzed in real time and we'll let you know when something needs your attention.
Not just early warnings
Real time data activates warnings and warnings activate protocols. Your self-protection plan and follow-up of response actions is fully integrated.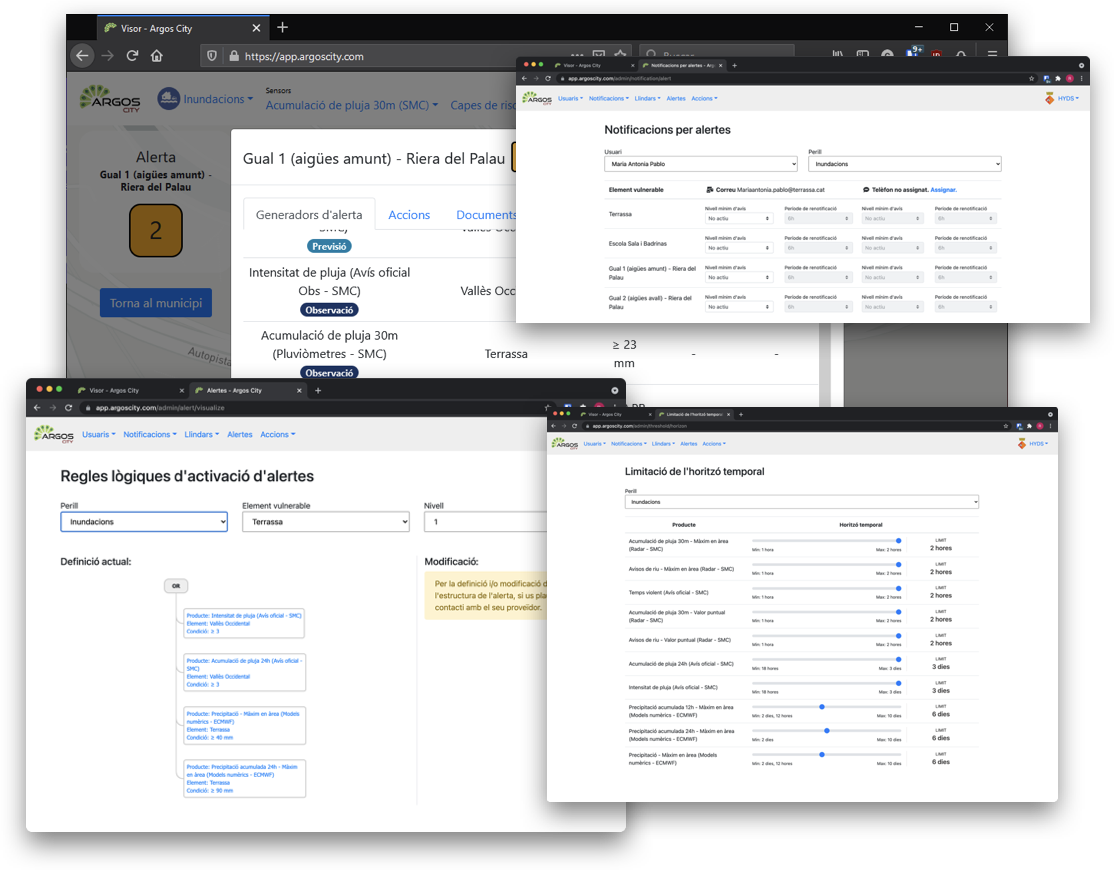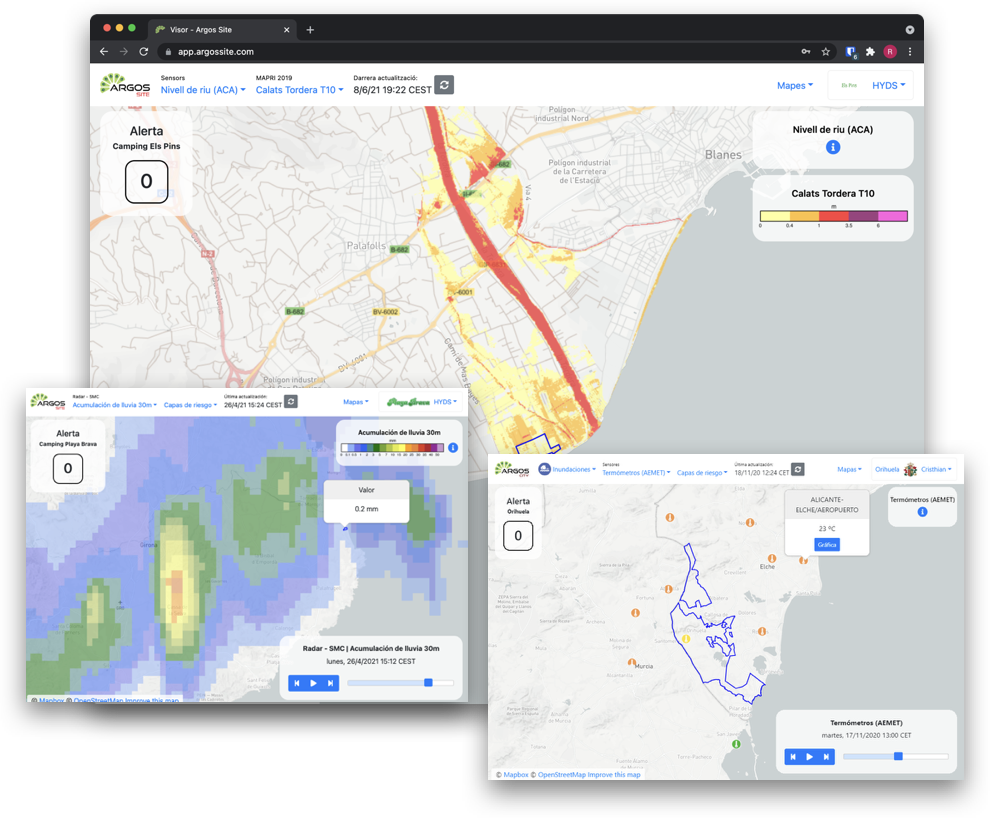 Customized solution for your needs
Are you located in a flood-prone area or in a place at risk for forest fires? Do you need to sensorize and monitor streams nearby? Do you need to fulfil certain legal requirements risk-related? We got all this covered in your customized implementation.
On every screen
Phone, tablet, computer… all you need is internet connection. No installation issues, no software updates needed. Wherever you go you have it!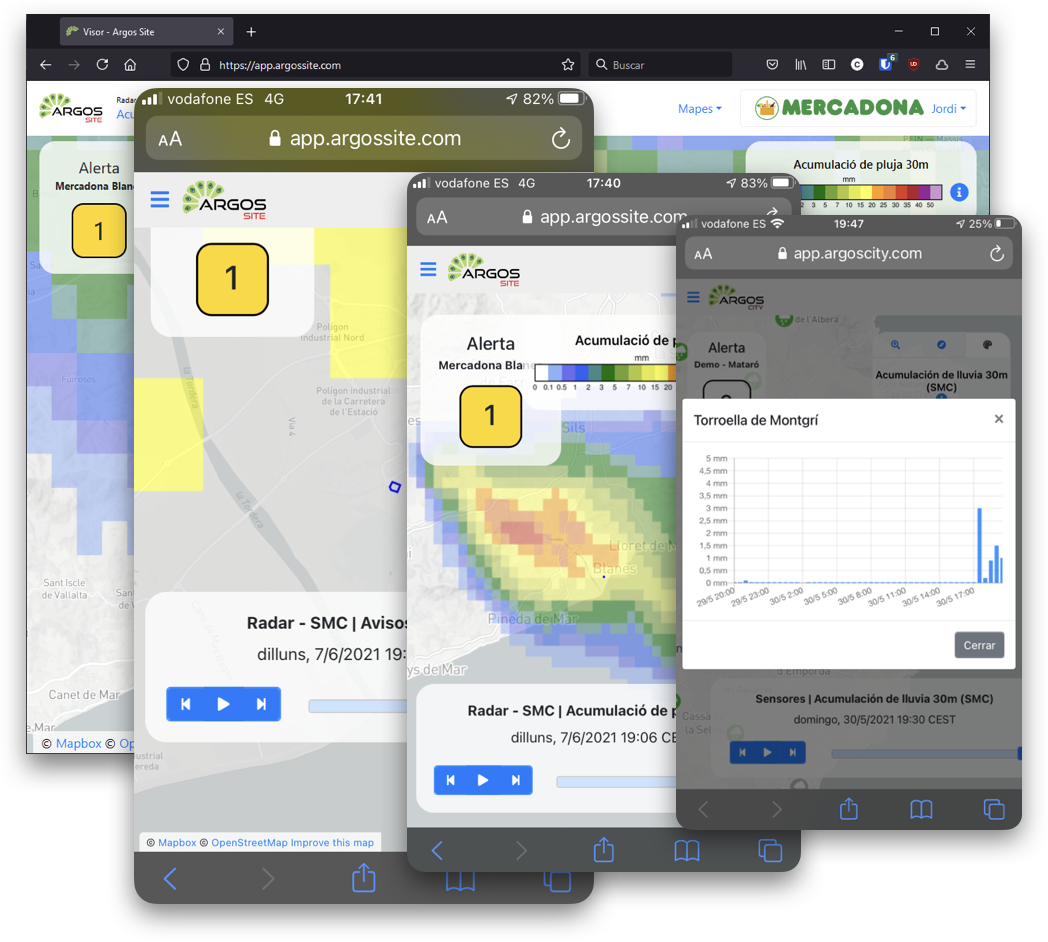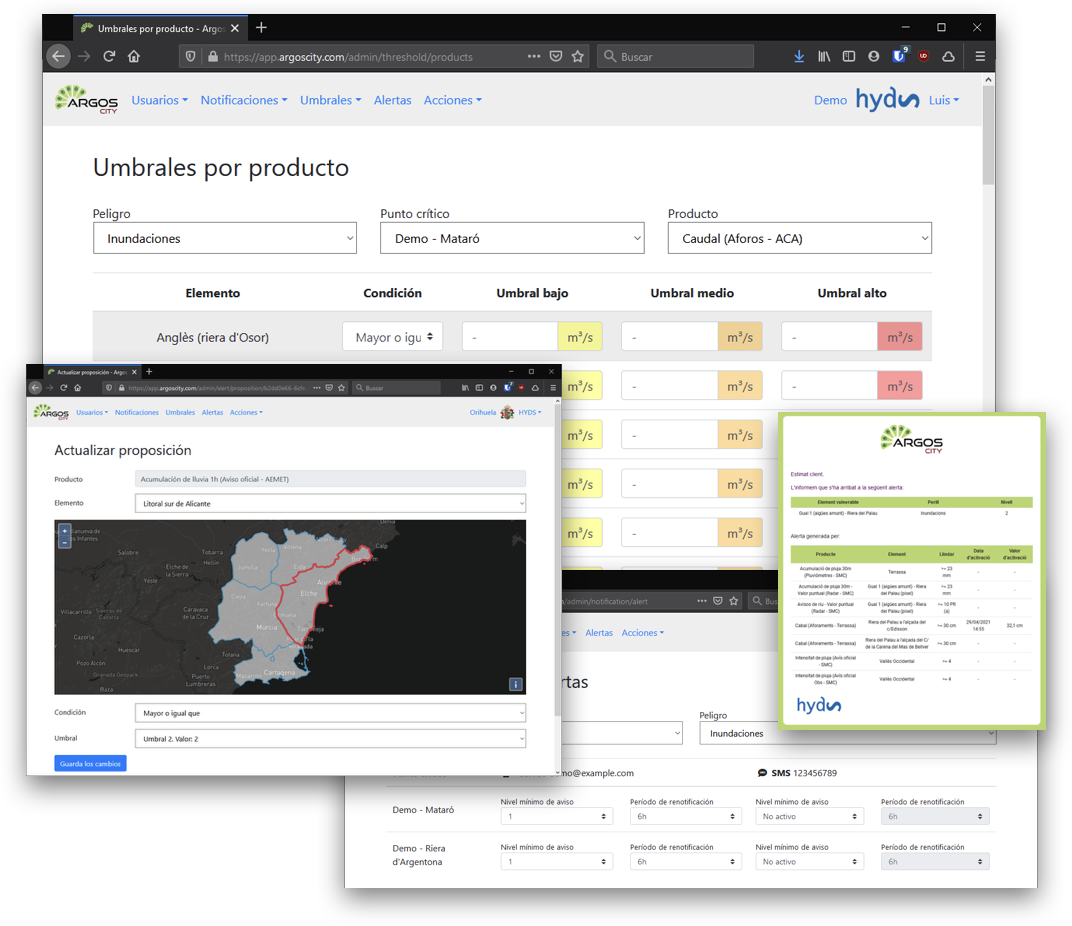 Improving by your side
We are at your side in whatever you need: training, events follow up, administrative procedures, improving protocols …
Argos Site is constantly evolving to serve you.