Argos City
Proactive weather-induced emergencies management for Municipalities
A new paradigm in weather-induced emergencies
Argos City helps you to stay one step ahead: you know where to go, what to do and how to coordinate better with others. Anticipate the protection of people and assets.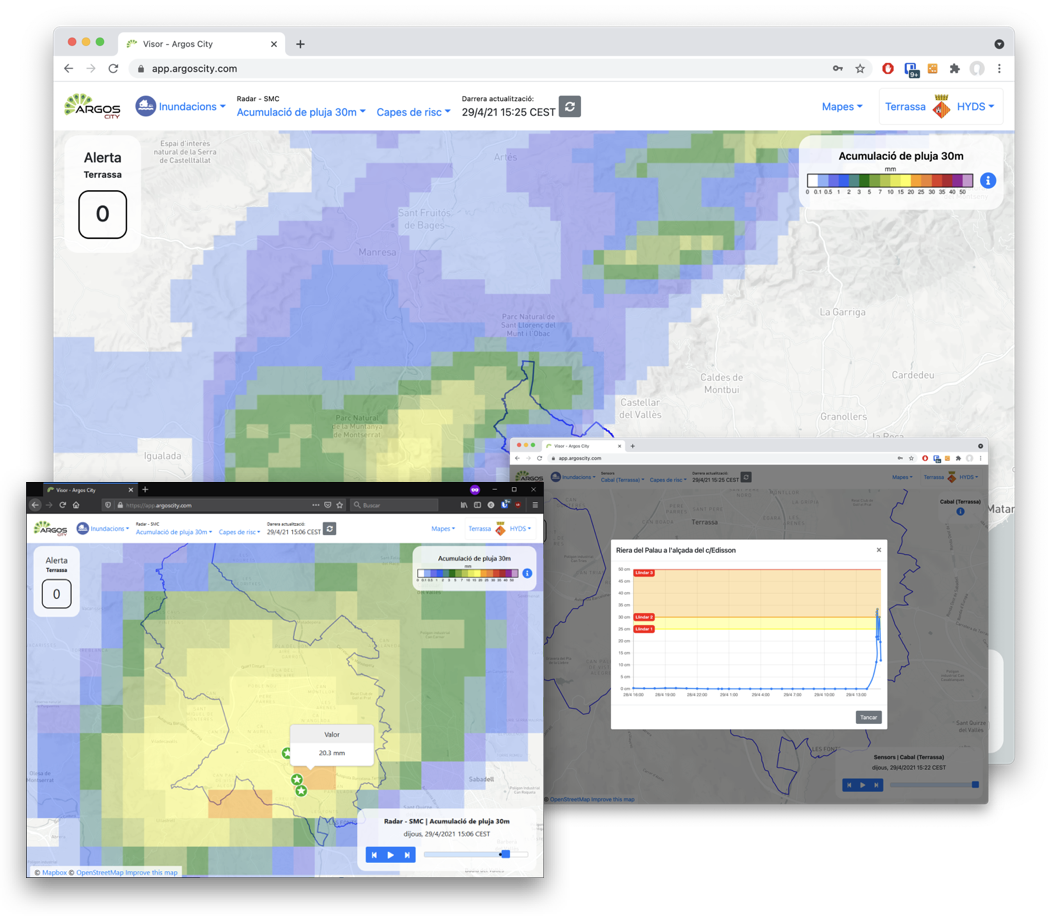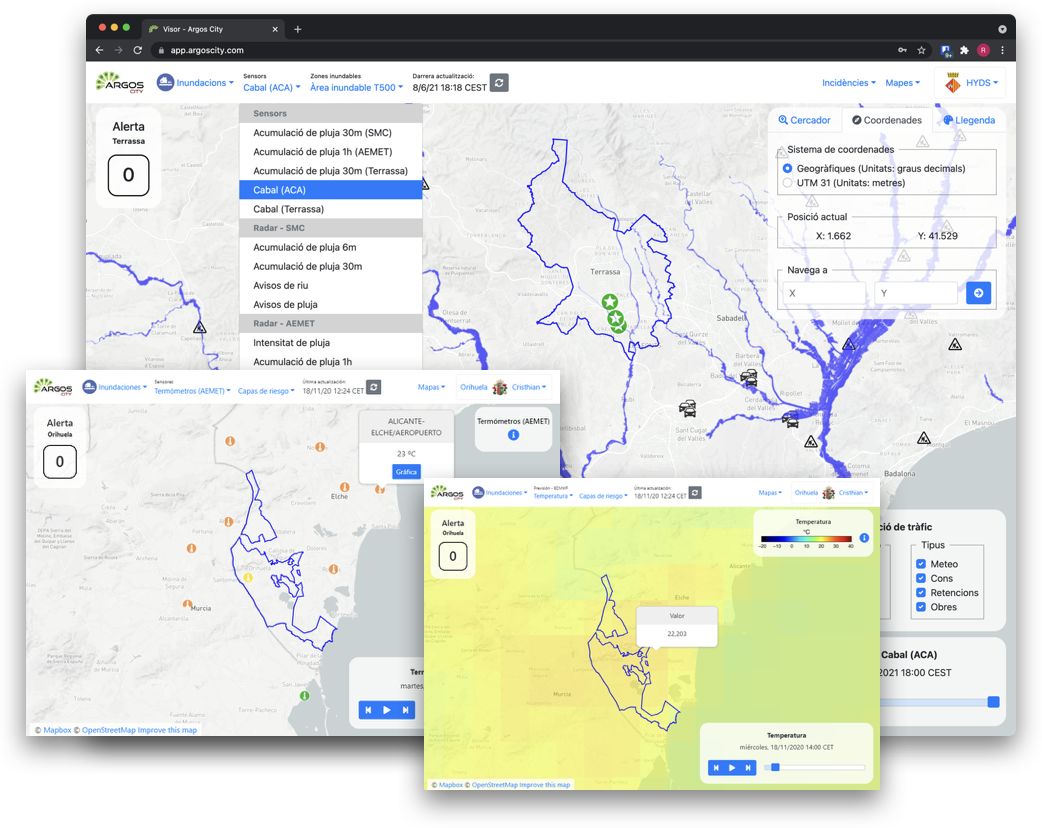 The data, under control
All data in one place. All maps, all sensors, all official notices … all automatically analyzed in real time and under control.
We let you know where to fix your attention thanks to the hyperlocal information crossing in real time.
Warning! What to do?
Check the protocols, manage response actions and teams. Your self-protection plan and real time follow-up is fully integrated in Argos City.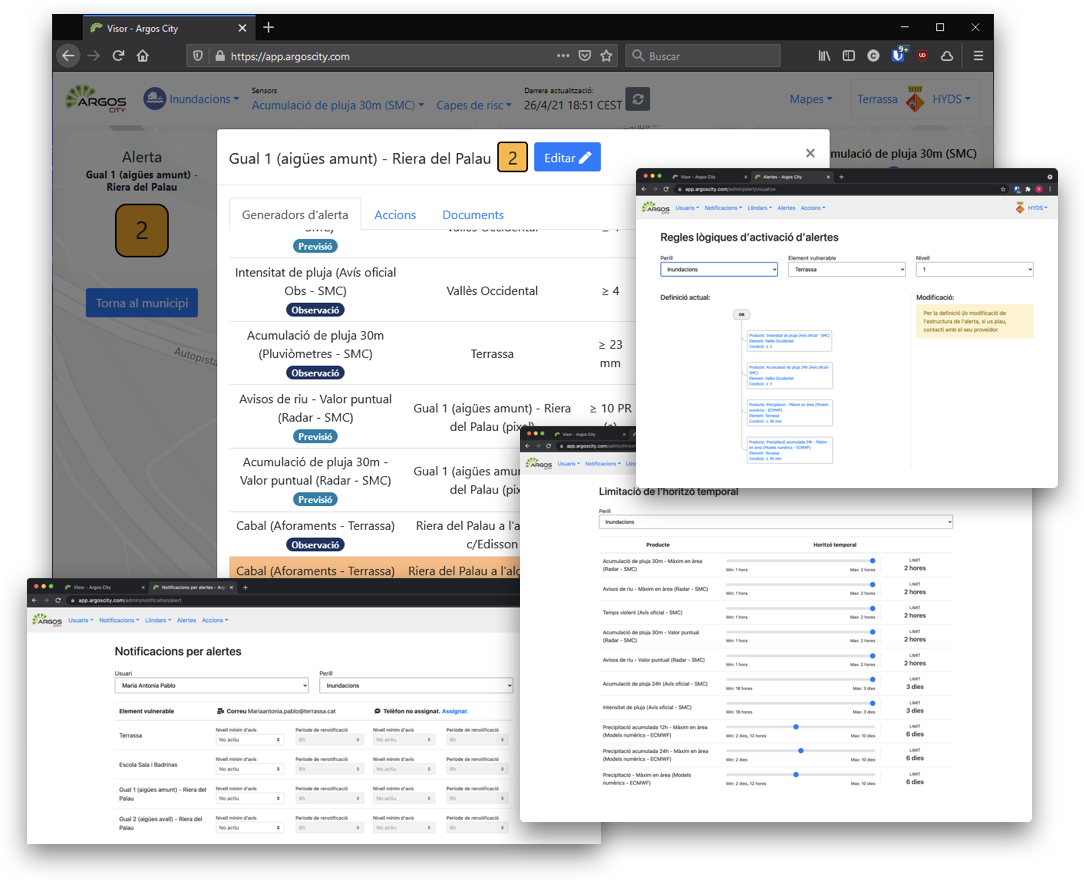 Multi-hazard solution
Floods, snowfalls, forest fires, air pollution, heat / cold waves… It doesn't matter, our solution covers everything: adapted to your municipality, specific to your situation.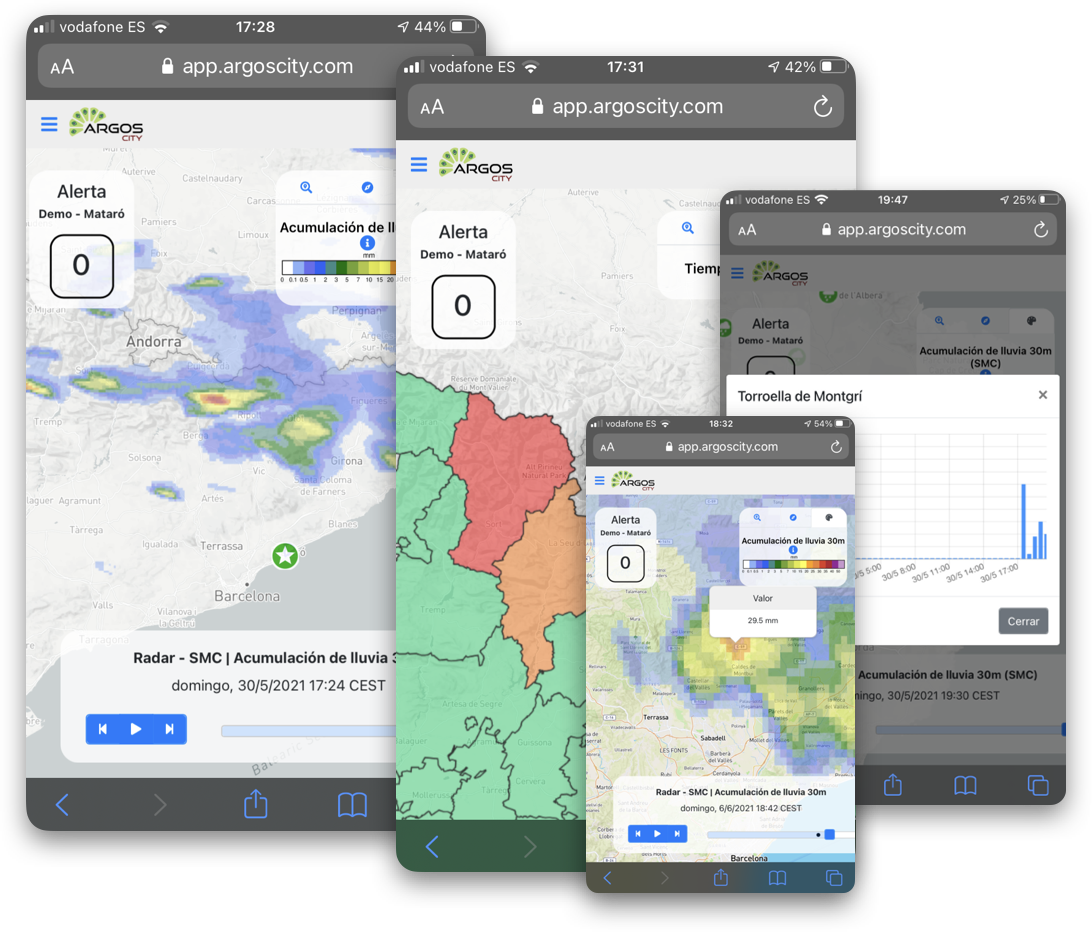 On your mobile, of course
All this would be useless if it were not on your mobile. Also on your tablet and your computer. Wherever the emergency takes you, you will have everything at hand.
Improving by your side
We accompany you in whatever you need: following event, updating thresholds, changing protocols, post-event analysis, conducting an audit …